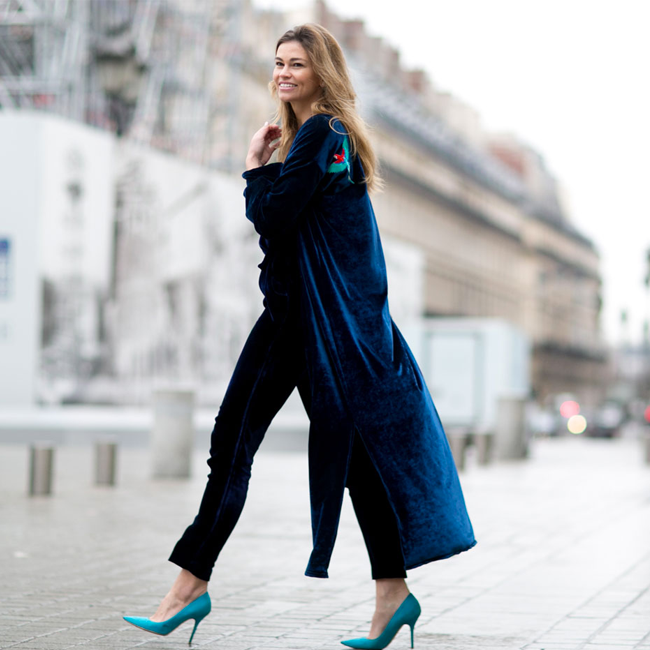 The Couture Fashion Shows are in full swing this week and so is the street style. Honestly, it's almost the best part of the shows along with spotting Anna Della Russo. We've seen everything this week from women rocking strong pant suits (yes, they're back), baaaad combinations, to the crazy and bold prints that are still trending to coats, coats, and more coats. If you didn't make it to Paris, join us for a little visual eye candy. After all, who doesn't like to people watch?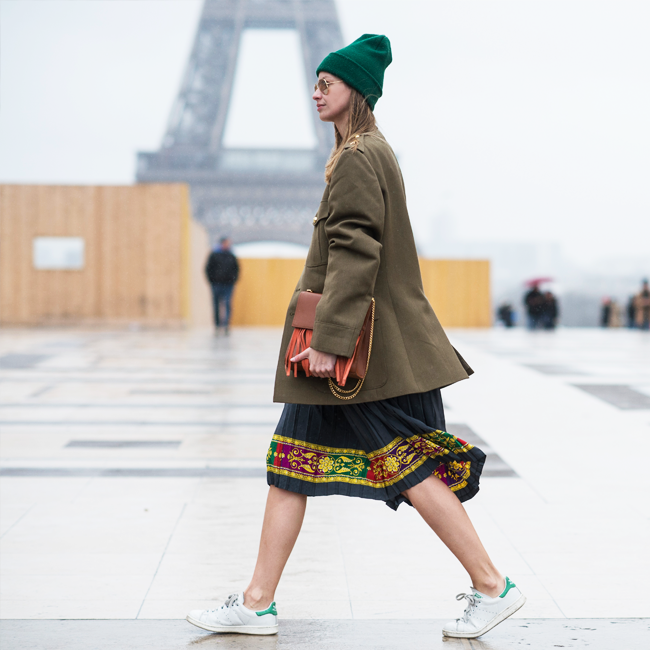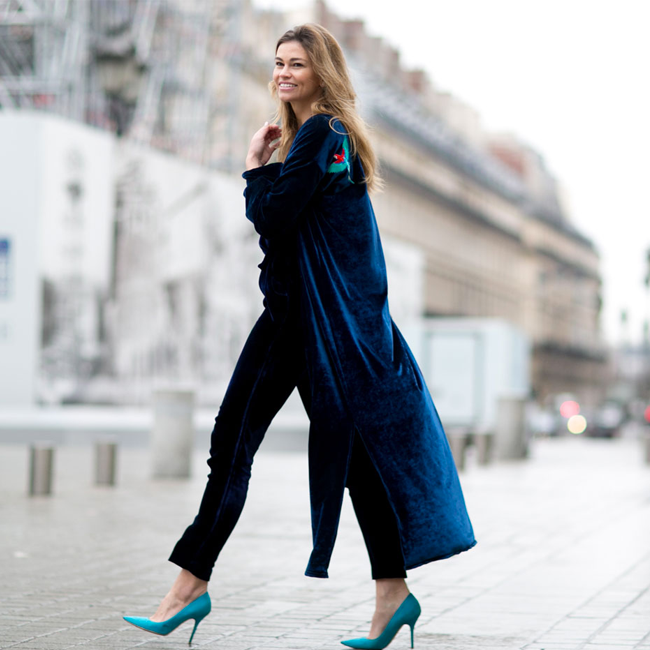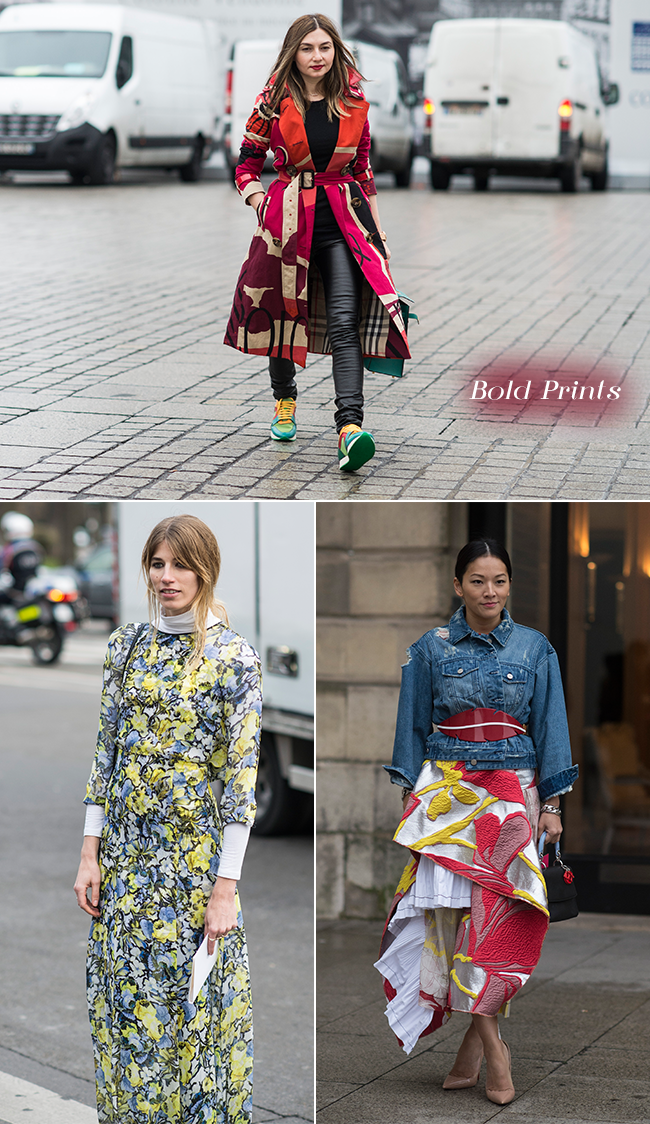 Wild combinations and bold prints! They aren't going anywhere and these ladies don't care if it's 45°. They're dressing as if Spring is around the corner and it was at the Chanel, Dior and Valentino shows where florals reigned. If you missed it. That's the hot Burberry trench that caused a runway sensation a few months ago. See if you can spot it above.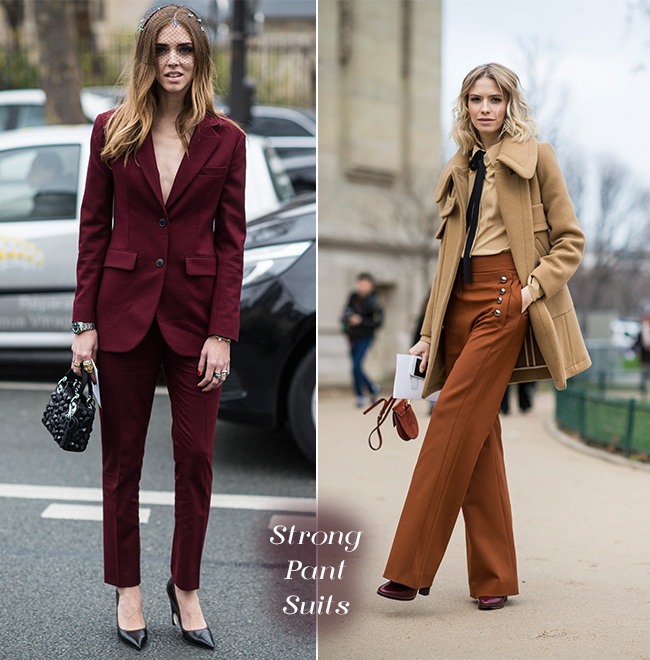 Take note or as Samantha from Sex and The City always said, "Attention must be paid." Strong Pant Suits are BACK!!! These ladies, well Chiara Ferragni from The Blonde Salad, shows us how it's done. On her way to (or was it from) Dior she goes for a marsala pantsuit (the pantone color of the year) with a mini Lady Dior bag along with the perfect LBP (Little black pump)…and what the hell, amp up your look with a veil.

If you do go to the shows, you'd better have an attention getting coat or transparent pants à la Kris Jenner. Shop your closet and see if you have anything in a winter white, black and white (which is also my personal favorite) or a bold color preferably red or navy which is the new black. Capes. Don't forget. They are popping up everywhere. Love them.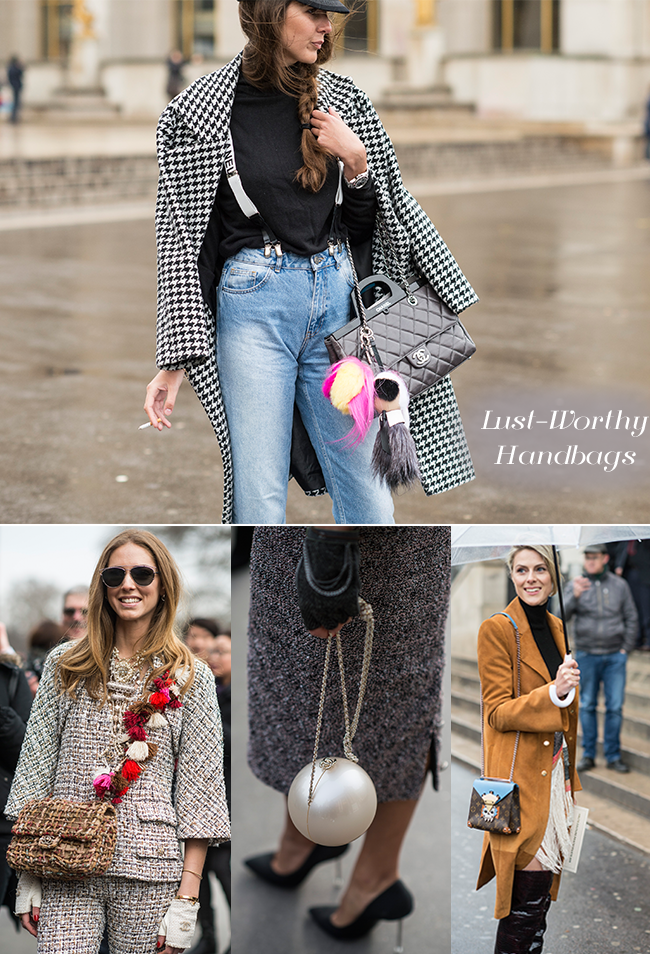 What's better then checking out all the bags. We spotted lots of Chanel and a new Louis Vuitton that is from Resort 2015, and a bit of Bohemian chic with fringe still very much on trend. Don't forget Karlito. My favorite Fendi buggie of all time is still making the rounds on the chicest "It" girls.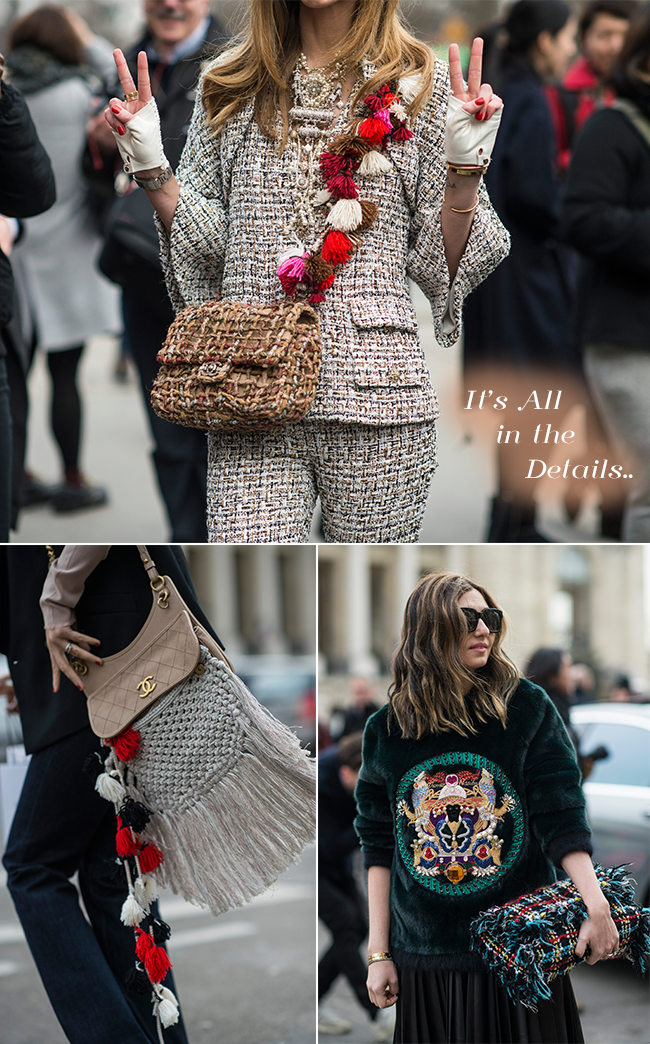 Quick note. That's the very rare and coveted Mary Katrantzhou embroidered fur 'symbol' sweatshirt above right from the designer's FW14 collection.. That will set you back about $15k but you will get photographed.
Finally, it's all in the details, and nobody does it better than my girlfriend Erica Peloisni from The Coveteur. Sheer perfection from head to toe and those great legs don't hurt.
xoxo
NJ Goldston, The Brunette and Lauren Cheek, The Blondette
photo credit:Julien Boudet/BFAnyc.com