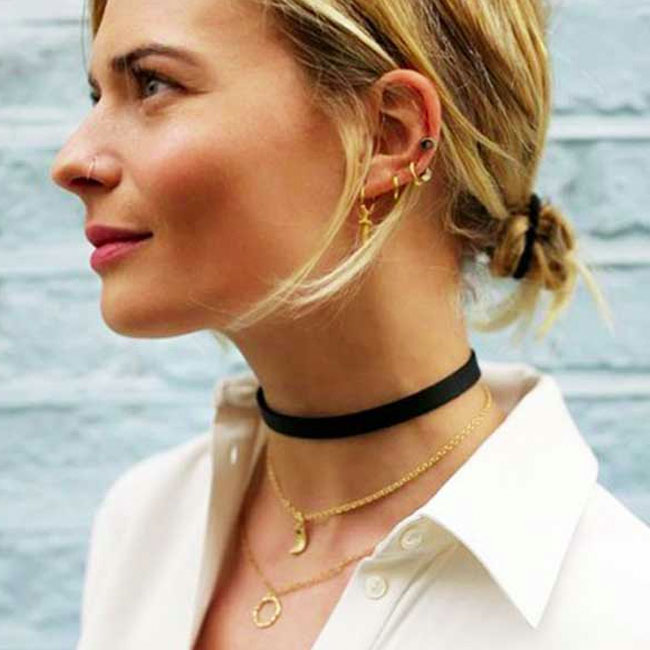 If it weren't for Drew Barrymore or Liv Tyler in the '90's, would anyone even know what a choker was? Back in the day, that tiny strip of black leather or velvet tied around your neck meant you were cool. Charm or no charm, with a choker around your neck you were one of the '90's elite. It's 2016, and it looks like everyday is about to be a "Throwback Thursday." In the past few months, we've had a total '90's resurgence, and the trend is back and gaining popularity within the Hollywood "it" crowd. I personally LOVE the look. It's delicate, intriguing, and adds just enough edge to update the simplest of looks. In a nutshell, it wraps up everything I loved about '90's fashion!
Below are 5 tips on how to rock this look!
Wear it with vintage denim and white t-shirt and you'll be sure to rev up that 90's nostalgia.
Wear it in addition to a long necklace for that la bohème vibe.
Wear it with a flirty dress to toughen up your look.
Wear a backwards choker to garner some major nods of approval.
Wear it with black on black to look très chic.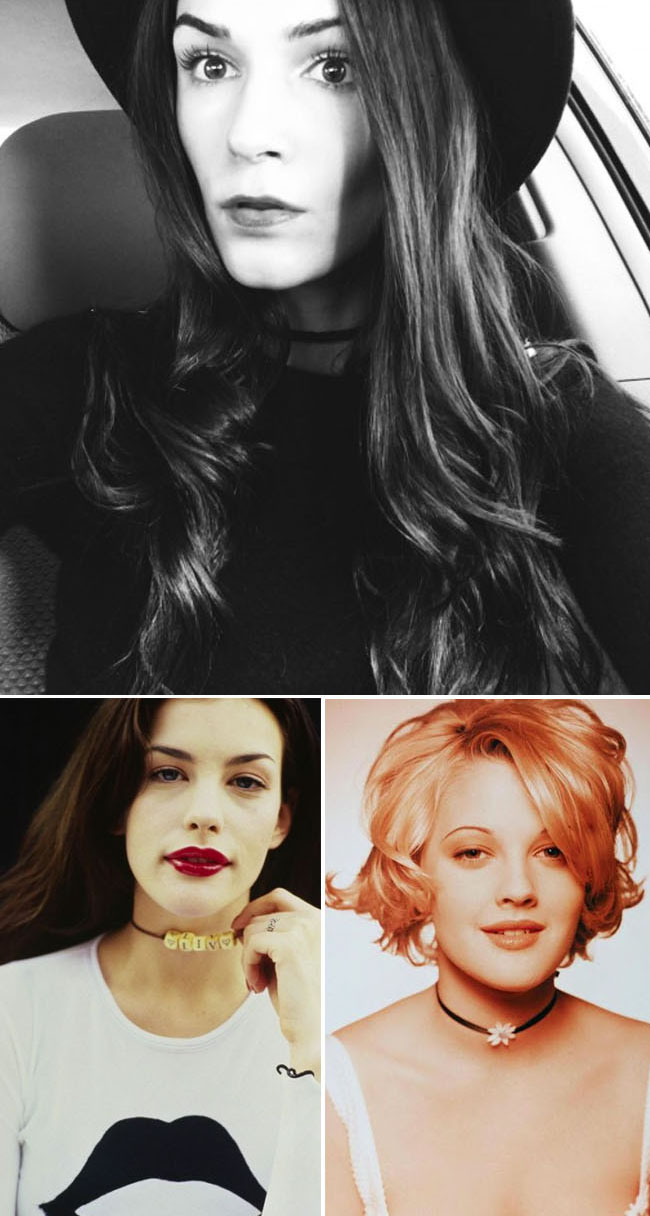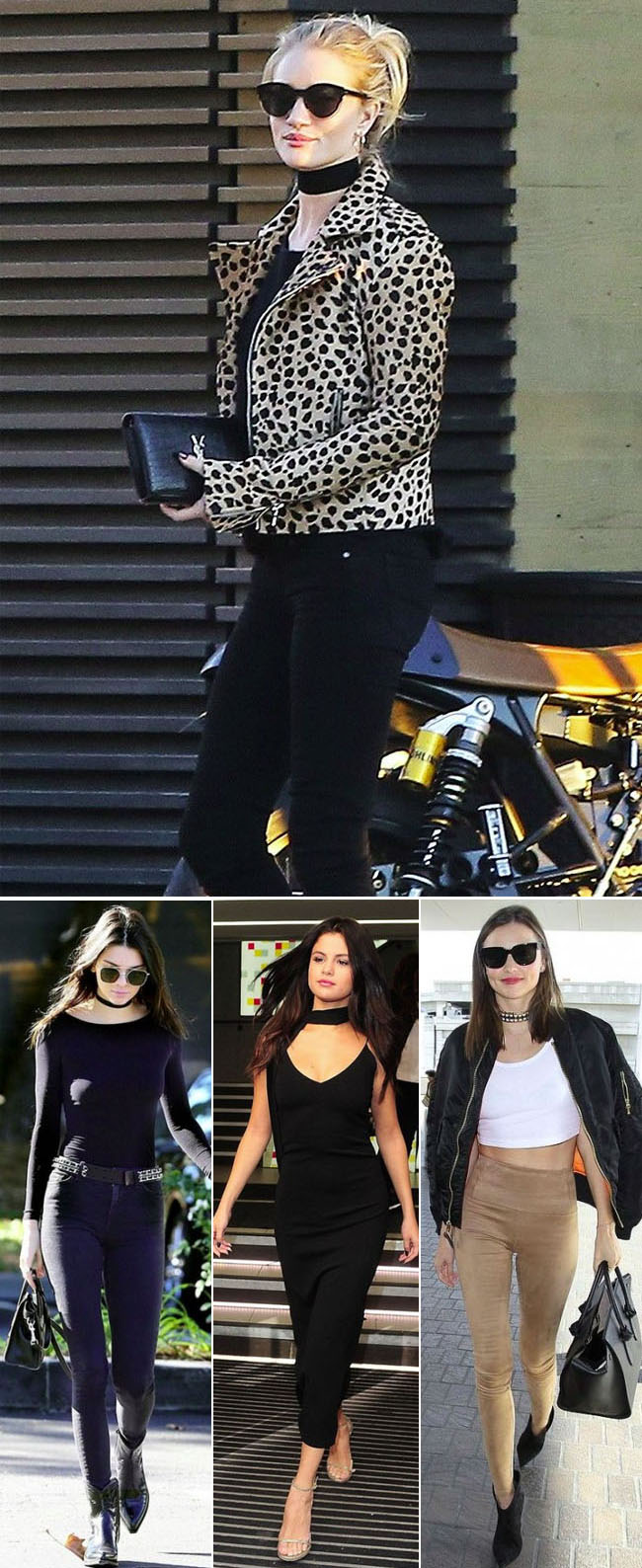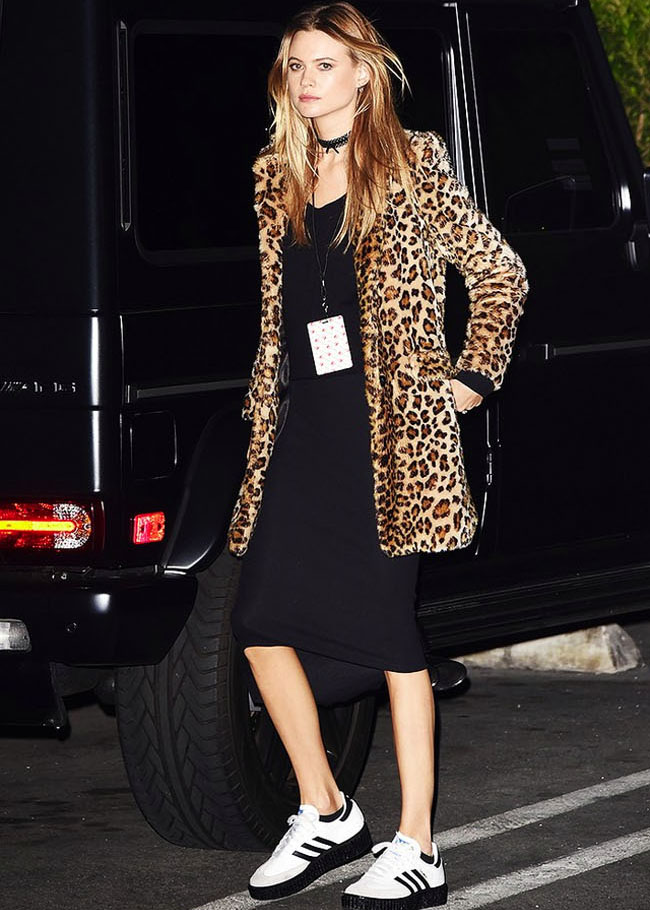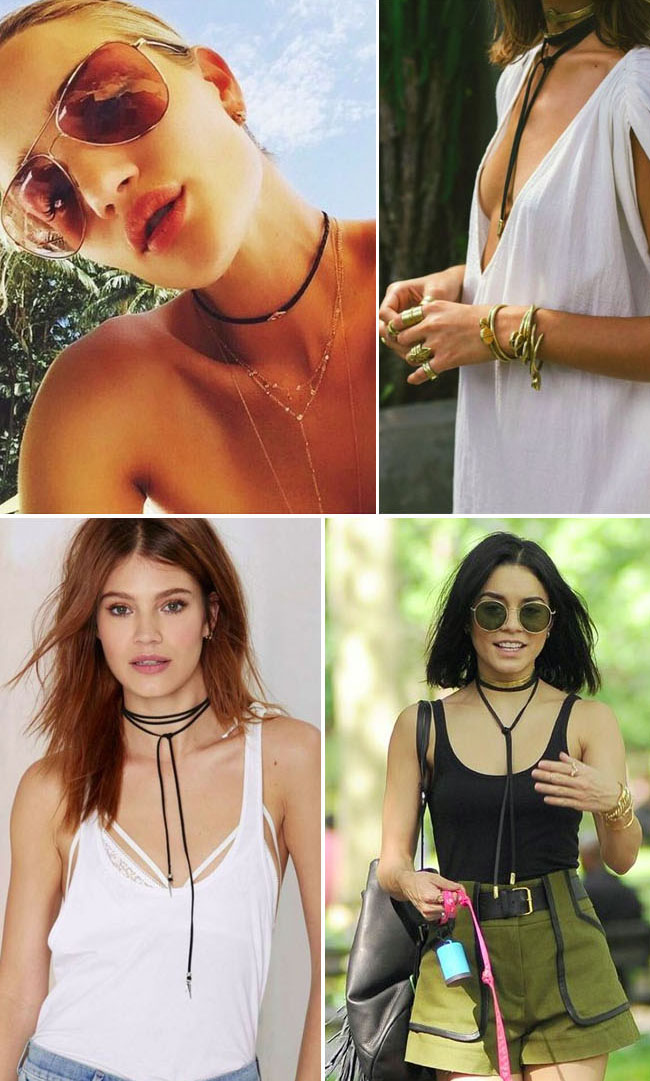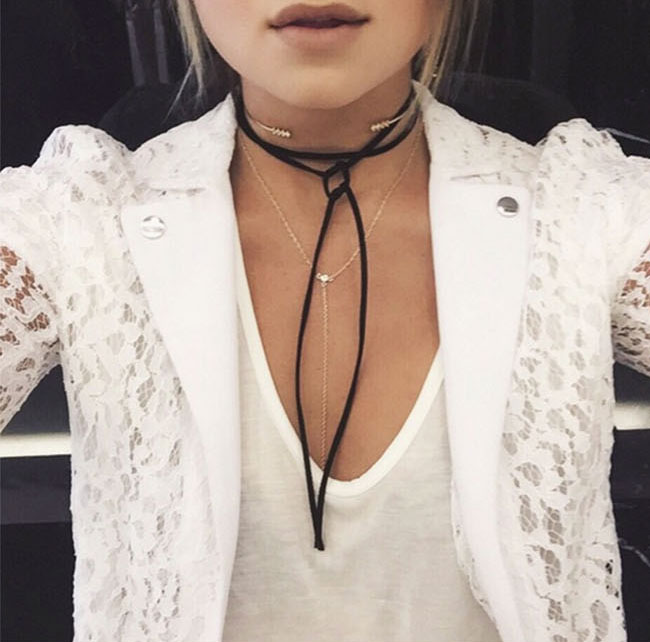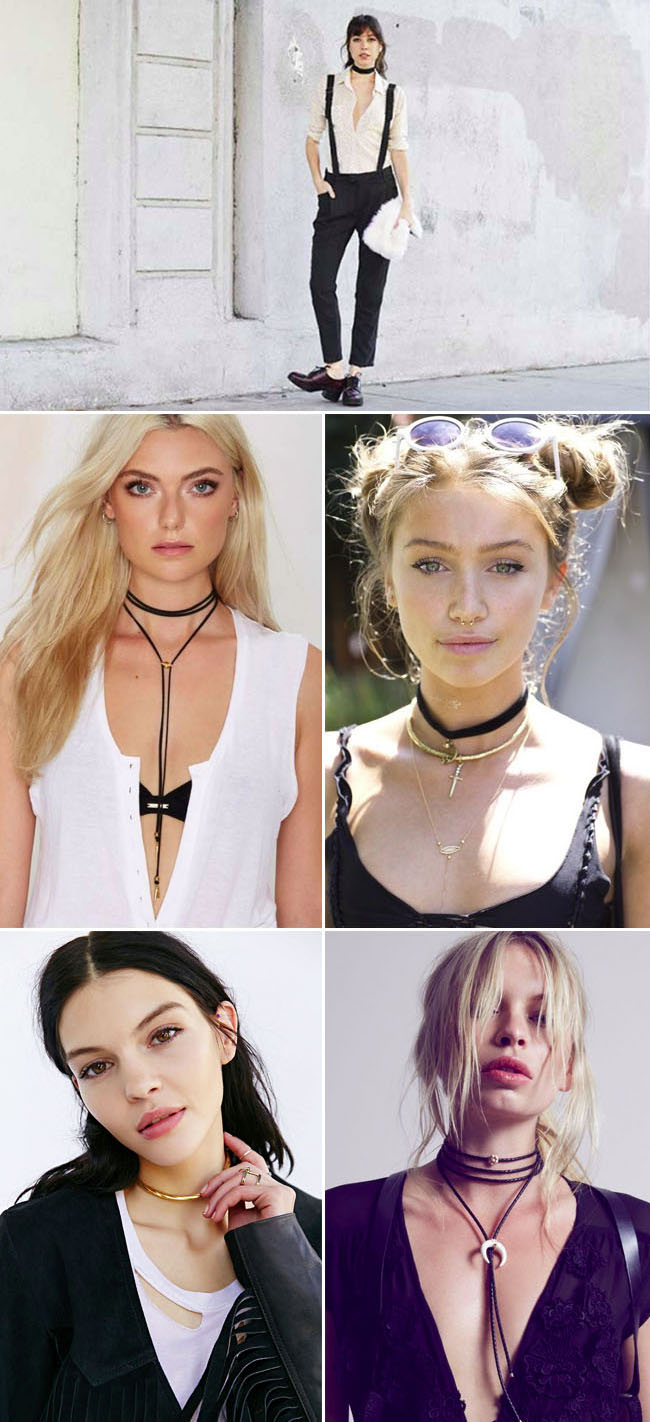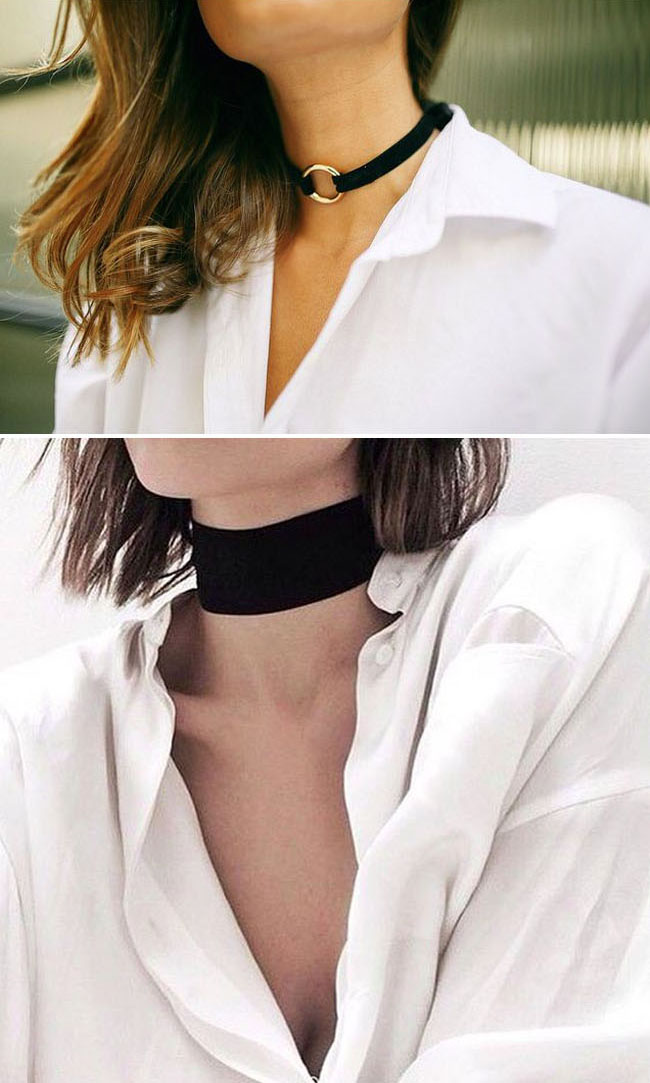 Shop our favorite '90's nostalgia below. If you're like me, don't hesitate a trip to your local craft store. While I was waiting for my order to arrive, I bought some leather & made my own in the meantime. The best part? It cost less than $2!

Xx. Jadan Huter