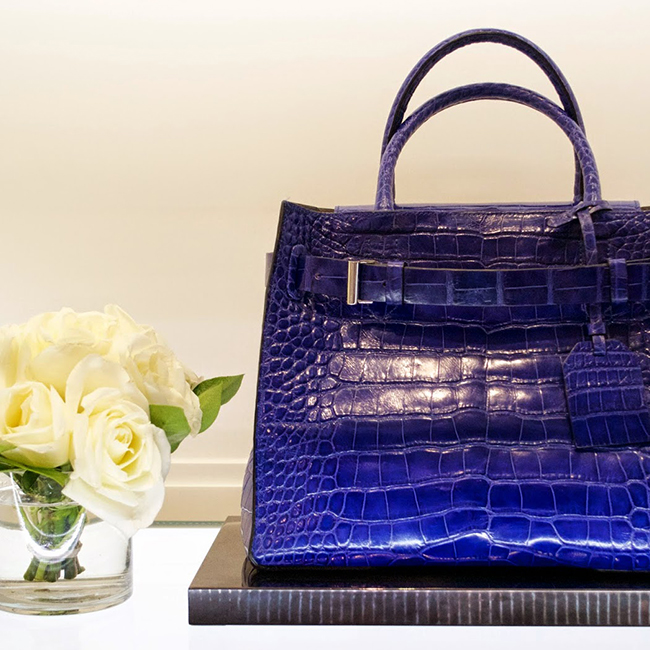 I had always wanted to meet famed designer Reed Krakoff , the creative force behind the Coach brand for over a decade and now the influential designer behind his "eponymous line of women's ready-to-wear, handbags and shoes." It just happened. I was invited to an oh-so intimate lunch Saks and the company's dynamic President, Stacy Van Praagh,hosted a few weeks ago at Soho House for a sneak peek of his new RK40 Bag. In fact, because Krakoff is so excited about the bag's debut, he personally winged his way to LA to introduce it in this very intimate setting. It was a great idea. The cliff notes. Designed in New York. Crafted in Italy of exotic skins and European leather. Luxuriously supple. The RK40 is the epitome of lightweight versatility because honestly no one likes carrying a clunky bag around anymore.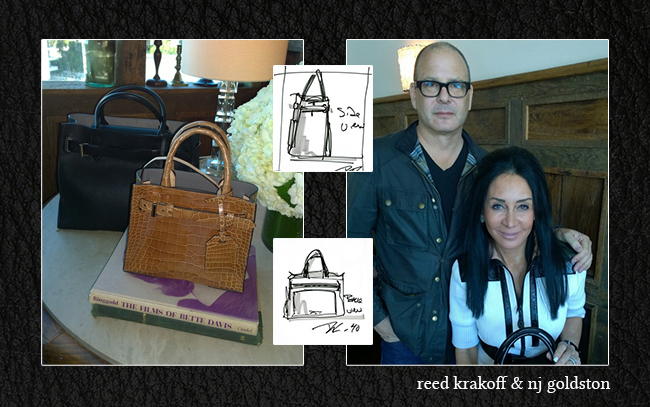 So why all the hoop-la? Krakoff is retiring his beloved and bestselling signature work tote Boxer bag (that is on the arm of fashion editors and stylists around the world) and replacing it with the RK40. I talked to Reed about this bold move while we were seated next to each other at lunch. As it turns out "the softer and slouchier though utterly practical RK 40″ name "is a tribute to the company's new design headquarters on 40 West 25th Street." For Reed, the RK40, and so many of his collections, are really the backdrop for reinterpreting what luxury means to the American woman and her lifestyle.
As Reed told me and the assembled guests, "luxury is being redefined today and women are looking for a new look of sophistication but one that's all about unequivocal American ease and confidence. Today's women is looking for something that works with her life. She is searching for design that combines luxurious details and the practicality to meet her demanding, busy life. " He got that right.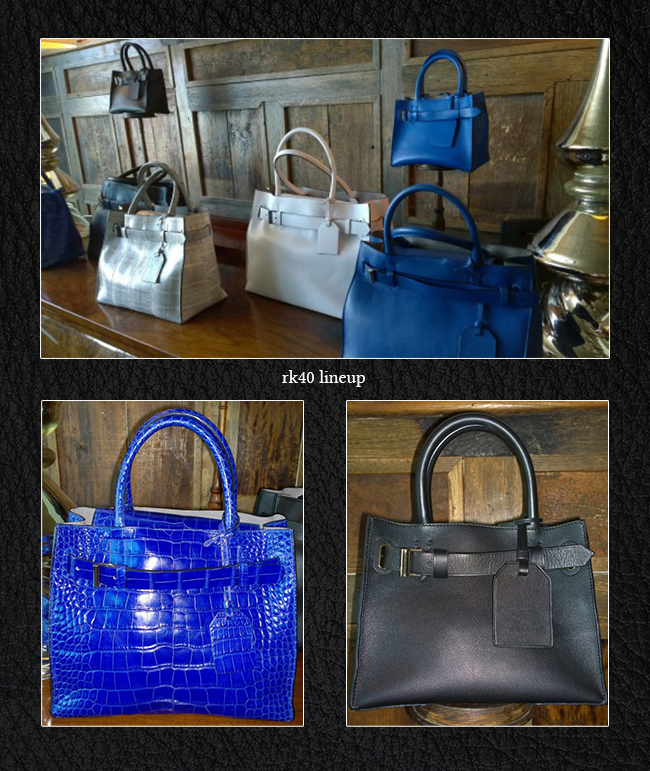 As Reed spoke, the gorgeous slew of RK40 East-West (in fashion parlance) bags, displayed around the room in a range of three sizes and yummy colors, took on much more meaning for all of us— with the medium-size RK40 possibly the standout favorite for it's versatile size.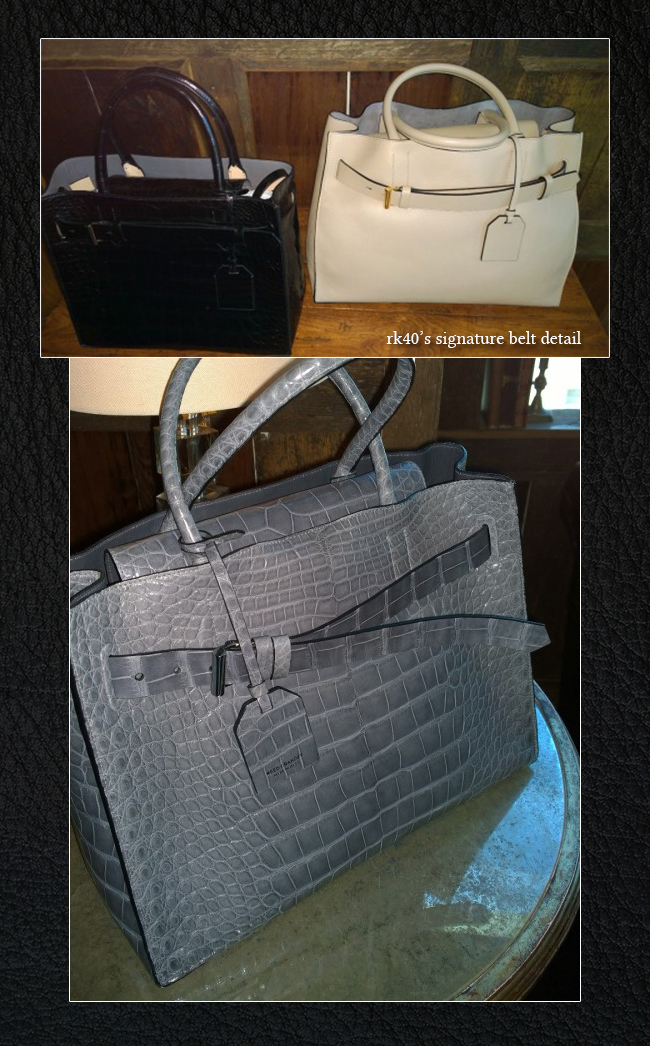 Reed also pointed out one very special detail. The updated "belt." It's a subtle nod to Krakoff's iconic Boxer bag but reinterpreted in a more relaxed style.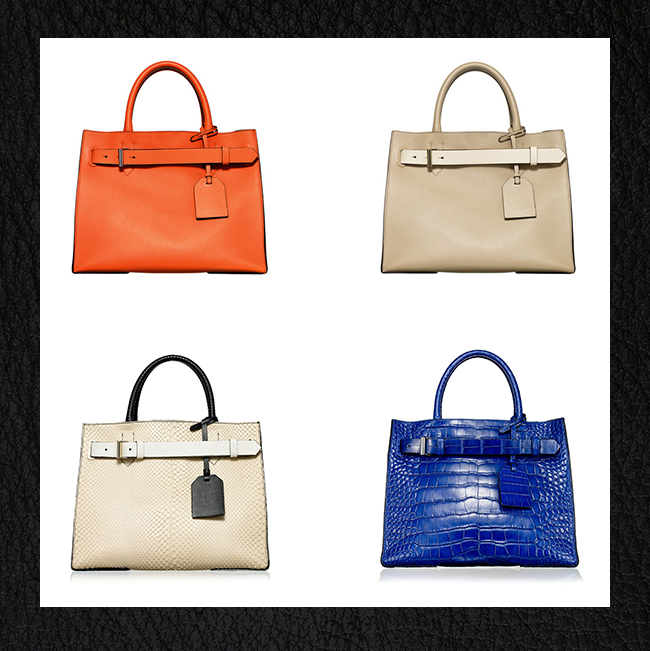 We also pulled out our tablets to see more of the color offerings and the bag beautifully styled as as part of the Reed Krakoff Resort 15 collection whihc is also hitting stores right about now.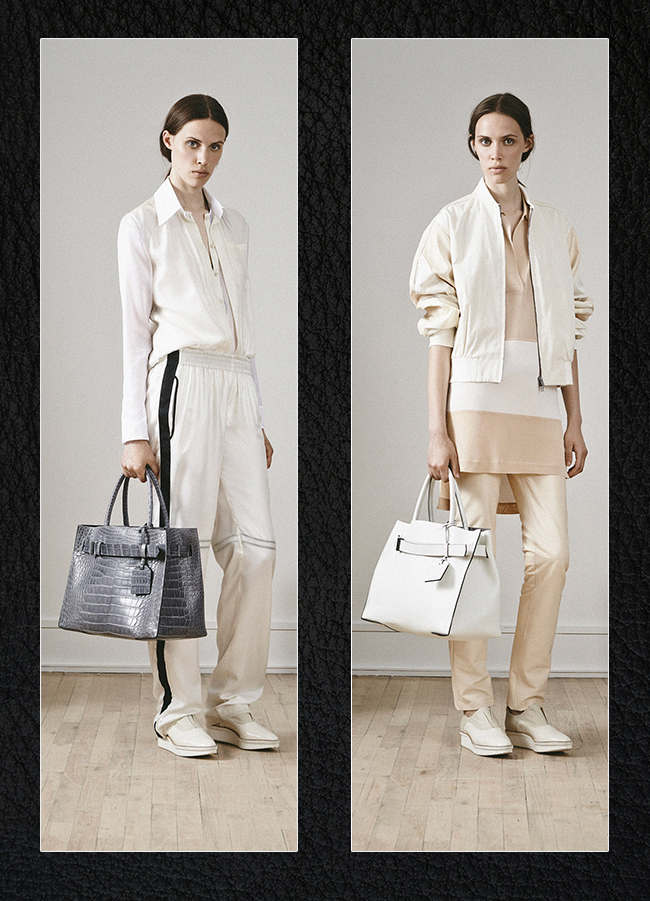 So how to choose? Go for the RK4L (for large ) for daytime especially if you literally have major toting needs. Two of my favorites were the RK40L's in a slate grey (since grey is the new black) and the versatile white.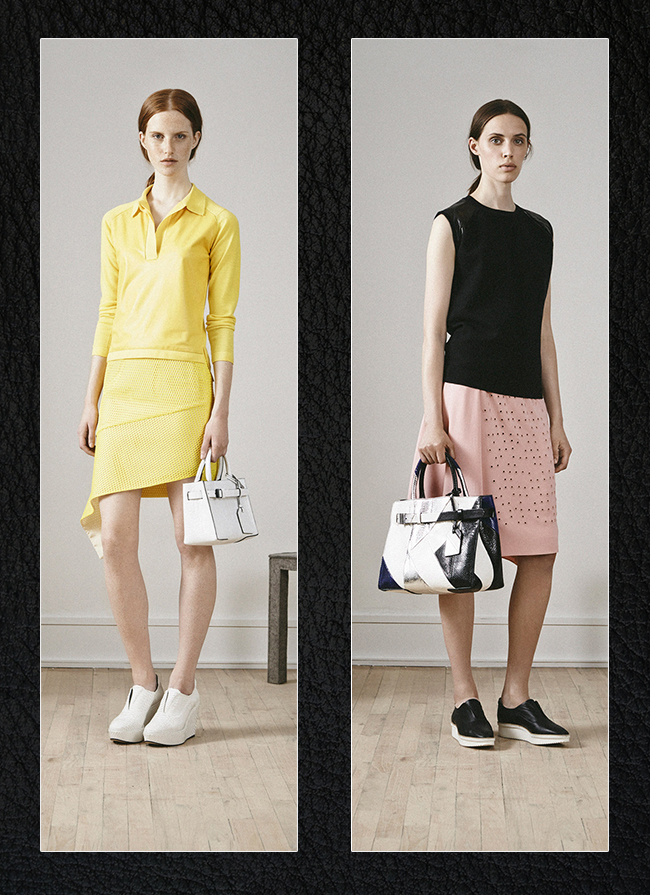 The RK40S mini-tote is on the left works for day ot evening events and the snazzy medium-sized version in black and white Ayers snakeskin on the right works for just about anything. We also love styling the bag with bold colors.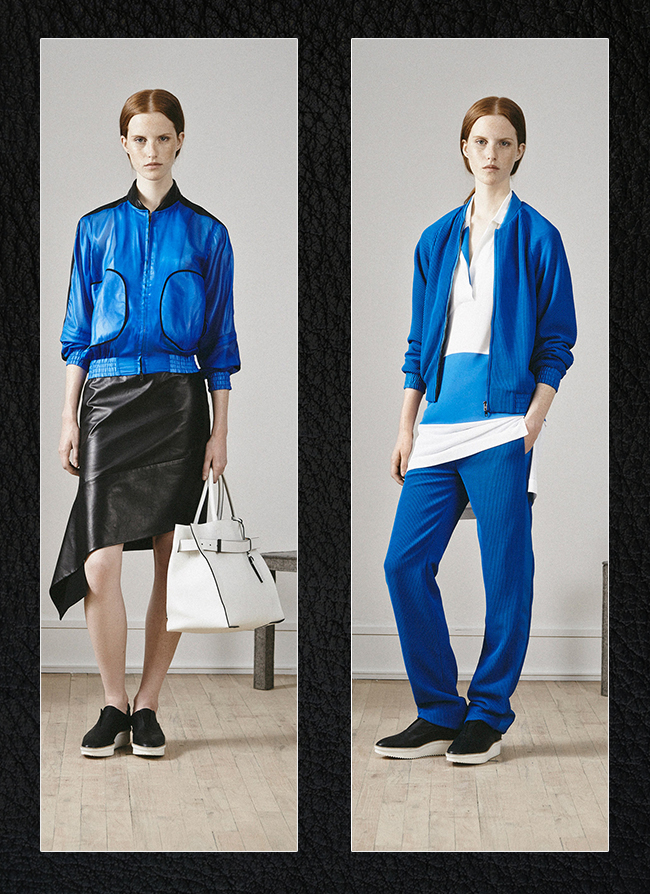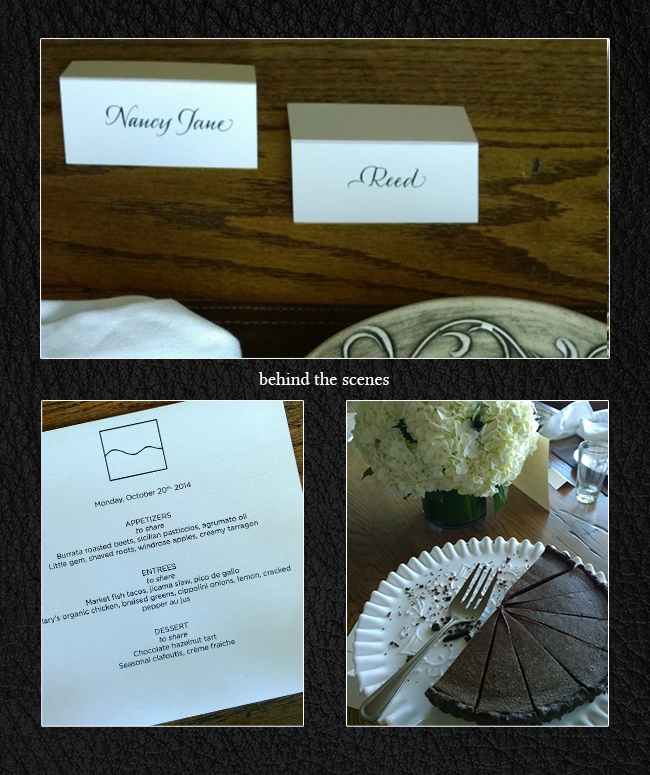 As lunch ended ,with the most delicious hazelnut tart I've ever tasted, we were all treated to our very own Reed Krakoff personalized luggage tag and patent leather clutch. My fingerprints are already all over my clutch as it's become my new wardrobe staples. There's even an outside pouch which doubles as a cardholder or a grip. A quintessentially luxurious touch ffrom one of the great American designers who understands and loves women.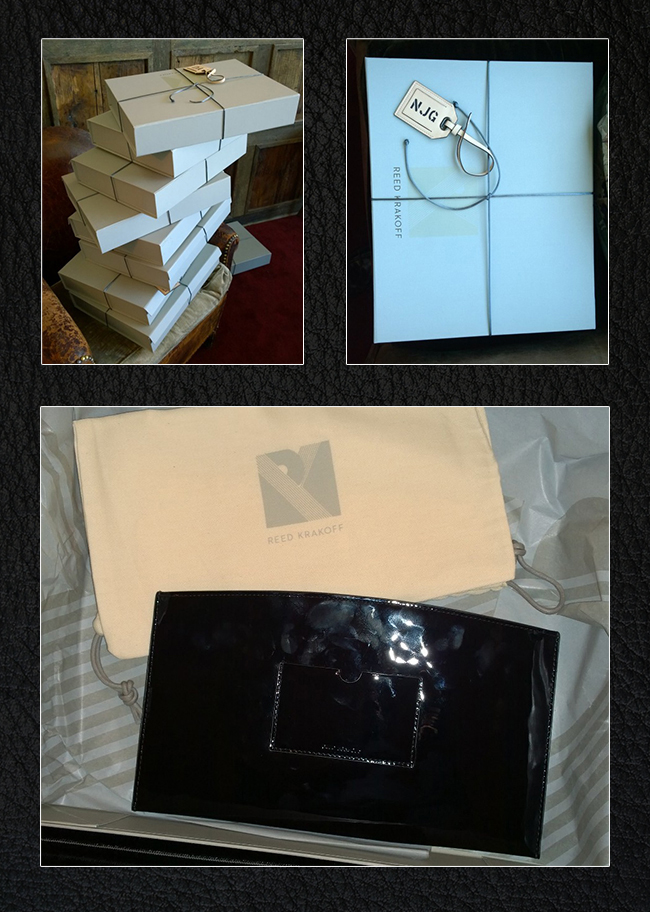 I'm not a gusher but effortless style is what it's all about these days. I think the new RK40 is destinedto pick up where the Boxer left off. It's feminine, functional and sophisticated all with a signature American twist. They're available for pre-order online at Reed Krakoff and officially launch on November 15th at Saks.
Thanks Reed. We love you and your style.
With Love From LA,
NJ Goldston The Brunette