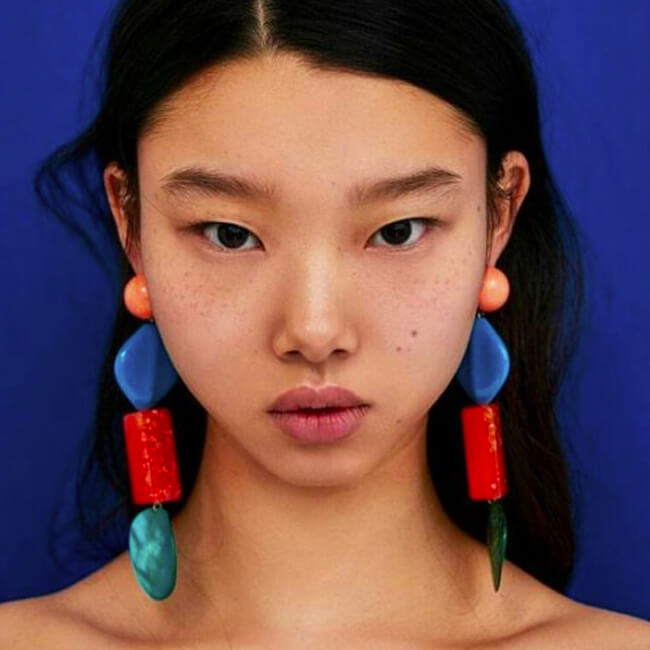 Statement earrings are in the midst of a major comeback, and by that, I mean this trend has already taken over the street style scene. It's the ultimate cool girl way to finish off your look and leave you doubling as a work of art.
Trust me when I say, there's no wrong way to rock this trend. Pull a Han Solo by giving life back to a lonely old favorite who's lost it's mate. Create a cool mishmash by adding ear cuffs and studs to the mix, or go all in with a balancing act. Whether you've chosen a geometric shape, a chunky pop of color, or an eccentric hoop, make sure it's unmissable. It's a go big or go home situation, and certainly makes for some fascinating fashion.
Scroll on for plenty of inspiration, as well as some of the best street style pairings we've ever seen.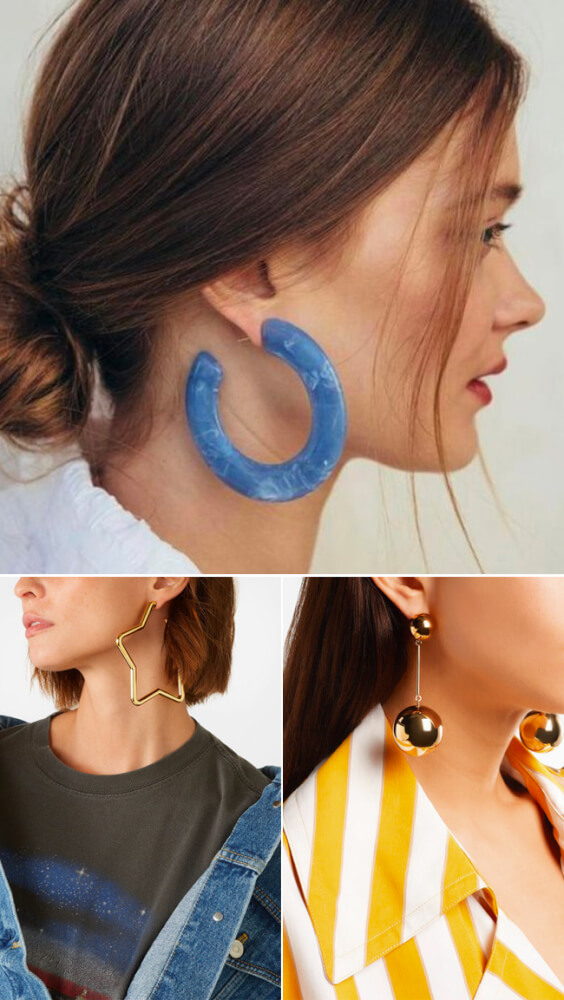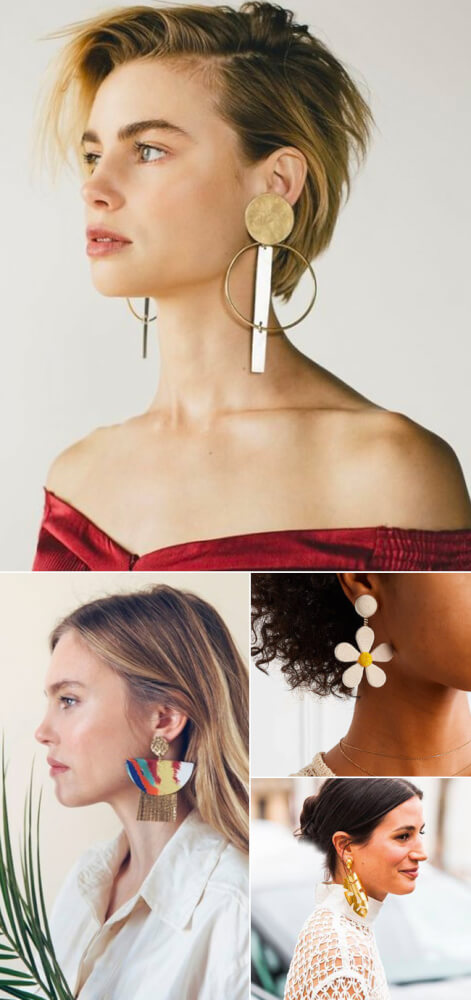 Shop our favorite hefty twosomes below, and wear then with everything from your favorite jeans, to a cute cocktail dress as we head into summer.

x. Jadan