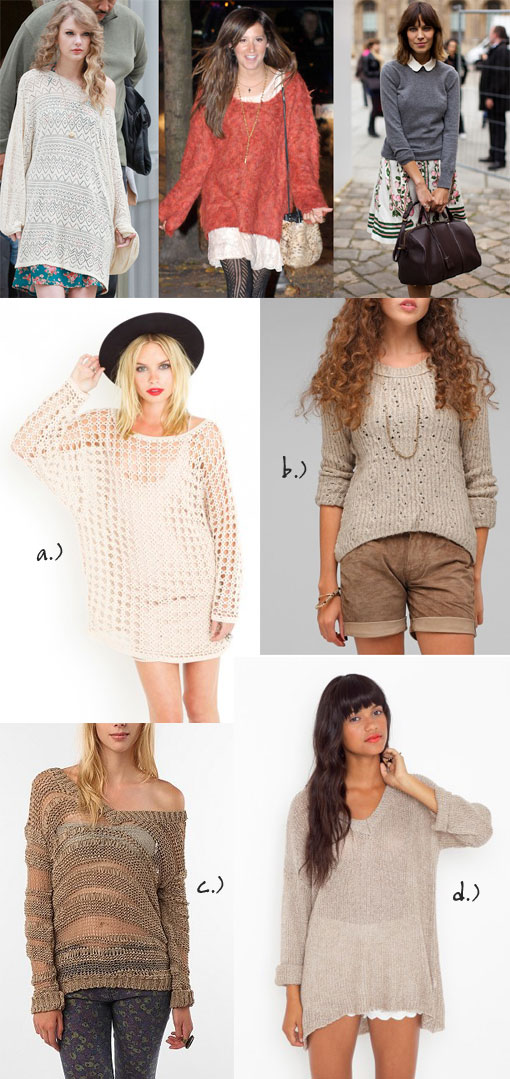 Let me share with you my favorite look for Fall. The best part? You don't even need to put away your Summer dresses!
As we slowly step into Fall. Just pair your most comfortable sweater over your favorite summer dress, and let the compliments flow in. Pair it with a short frock, a long maxi dress, or even atop a long maxi skirt. We at The Blonde and The Brunette think it is the perfect versatile look to transform your wardrobe from Summer into Fall.
Here are a couple great sweaters that would work perfectly for this look!
Xx. Jadan