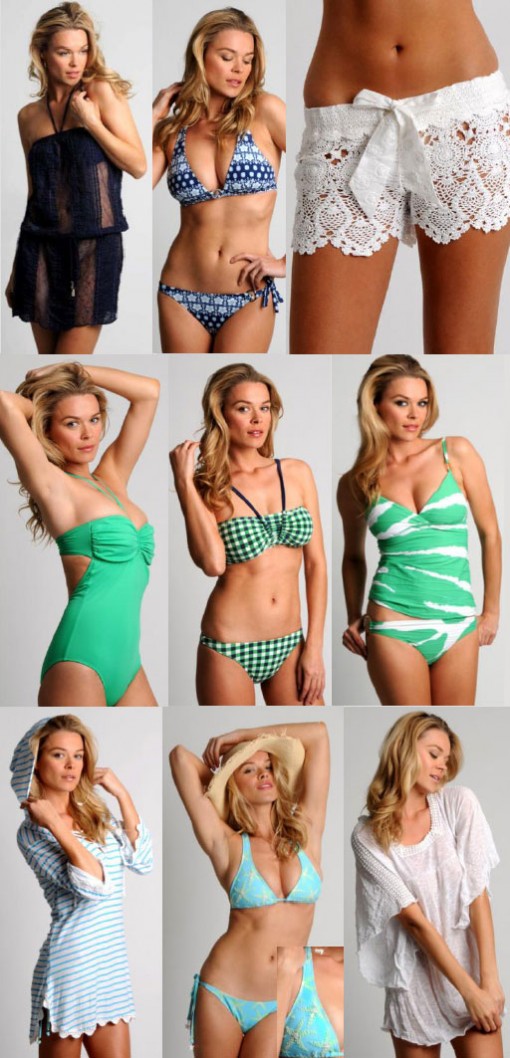 We are expecting it to be freezing in LA with sheets of rain coming down. Our winter just started so our thoughts have turned to Spring Break or a mini-vacation. Right? Time to get prepared . Why? Because the best swim suits always come out this time of year and we've learned it's important to grab your favorites early in the season. Well, the Letarte Summer 2012 Collection is at the top of our list and the Sports Illustrated Swimsuit edition. They were just featured for the 12th consecutive year!
Their latest collection is a knock out. There are tons of choices that work with almost every figure. New options you might want to consider include all the latest figure flattering trends from better looking "boy" short bikini bottoms (that means still great looking but more coverage), one-piece plunge neck options, classic "string" bikinis, a stunning lace short cover-up (and shorts are so hot this summer-literally), clever designs for covering your midriff, suits perfect for tanning and a wide array of beach wear.
The selection of new colors with tangerine, pacific blue and shades of foam green work well with blondes as well as brunettes. Their cover-ups are also exceptional from semi-sheer options to wear to lunch, yummy ponchos, a sequined shift, stylish and warm long-sleeved tie-front "robes", long caftans and even a great, lightweight Mongolian cashmere option. Since we all sensitive about how we might look by the beach or by the pool, this grouping is designed for minimal or maximum exposure. You choose the coverage that is right for you. Shop online at Letarte, their store locations in Maui, Greenwich, CT or Nantucket in the summer. You can also email them at help@letarteswimwear.com to find a location near you. Prices start at about $166 and you can also go online and pre-order the SI swimsuit.
Ashlee, Brunette Contributor & NJ, The Brunette