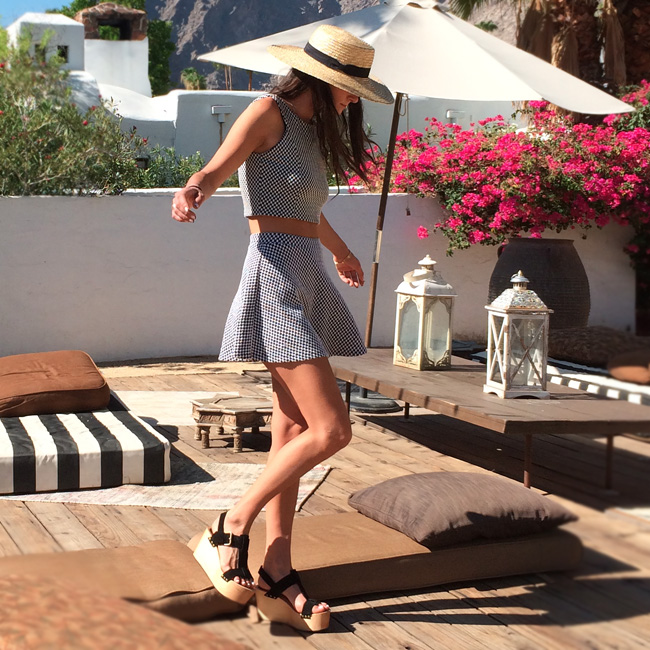 For years, an unofficial style rule existed that being too matchy-matchy was a huge fashion faux pas. It's 2015, and those days are long gone! In fact, the latest trend proves that that rule is so yesterday with matching separates! Whether its a crop top and a midi to get you through the last few weeks of summer or a matching pant suit, the matching prints create a mirror effect that is nothing short of show stopping! Right behind a jumpsuit, I'd have to say this is the easiest thing you can have in your closet. The look is effortless in the sense that you can throw it on without having to think, yet looks as if you're more put together than Rihanna going to the Oscars. All you have to do is accessorize and you're ready to walk out the door looking oh so polished!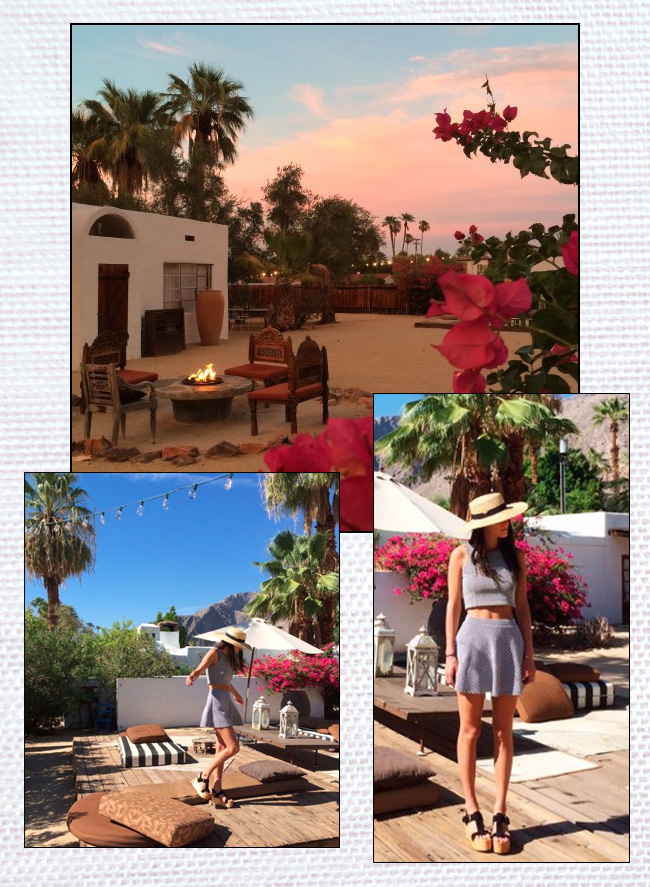 I was recently in the desert so I decided to pair my matching separates with wedges and a cute sun hat. It turns out I'm not the only one. We've pulled all out favorite street style looks we've been loving to give you a bit of inspo too.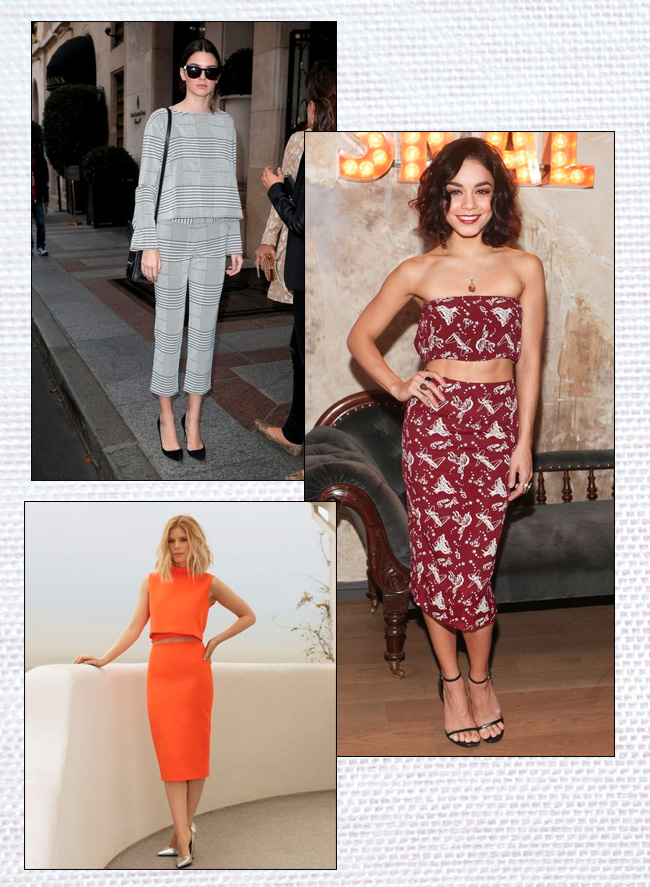 Many people are upset, as they think the designers brought this trend back to make us pay double. Not so. Guess again. It's another revival trend taken straight out of the 70s. In fact, the consumer actually wins here. Where there is only one way to wear a dress or a jumpsuit, matching separates offer a multitude of options for a fraction of the price! It's a match made in heaven!
It's also one of the easiest styles to just throw on and look great. After all, why bother stressing over putting an outfit together when you can hop into this hot trend.
I've been scouring the web for matching separates, and below is a collection of my favorite pieces this season! The best part? You can double your wardrobe and wear the pieces separately once this trend has died down.

Xx. Jadan Huter